With a reputation built on honesty and quality it's no surprise David Development Group, Inc. consistently receives high marks from tenants for our unrivaled property management services.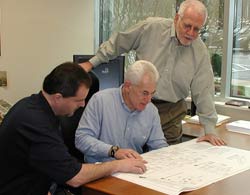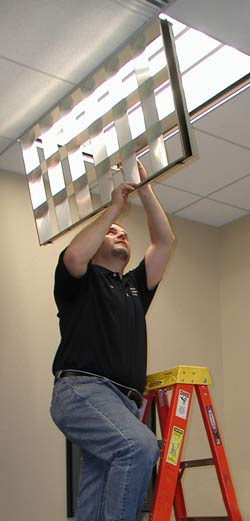 In an effort to ensure our clients' comfort, we are committed to delivering premium services and accept complete responsibility for property maintenance. With an experienced and dedicated property management team that approaches every task with a caring and friendly attitude, our tenants are able to focus on profits and not maintenance.As property owners Davis Development Group is also committed to quality. Whether it's our exceptional choices in materials, finishes, HVAC, or even a building's foundation our tenants are assured a superior product. As a result, our maintenance projects are a matter of up-keep rather than crisis.
Professionals
Obviously demonstrating a committment to quality and service is more important than saying it. With that in mind, Davis Development Group, Inc. has organized a knowledgeable and dedicated team of licensed, trained and certified staff members, who assist our customers in maximizing maintenance solutions and minimizing costs and who consistently deliver the premier level of service that contributes to our reputation as an outstanding and reliable property management company.
Exceeding expectations
In addition to our in-house staff, which includes Certified Property Manager (CPM), Real Property Administrator (RPA) and Systems Maintenance Administrator (SMA) licensed professionals, Davis Development Group hires only the finest outside contractors. The combination of the two ensures quality work, an outstanding response time and allows us to fulfill our committments to our clients as well as our unparalleled preventive maintenance programs.
In addition to property management, Davis Development Group, Inc. as a whole offers construction management, property development and brokerage services. Given the diversity of these disciplines, when a client has a question or concern we have the capabilites to answer and act on them.
What our tenants have to say…
Accurate record keeping – The accuracy of our record keeping is uncanny. With our successful preventative maintenance programs, we know when and where we need to be, well before our tenants ever have a concern.
Quality and efficiency – Our work requests are performed timely and efficiently and with a tremendous focus on quality.
The right people for the the job – At Davis we've organized an incredible team of in-house professional as well as the finest group of vendors for our jobs.
Beyond maintenance – We are committed to providing any improvement work for our tenants. Given Davis Development Group also offers construction management, property development and brokerage services –there is little a client would need that we can't provide.