Complimenting our real estate development and property management capabilities, we also offer superior construction management services through Davis Construction Management, Inc., a subsidiary of Davis Development Group, Inc. Acting as the owner's agent, we take responsibility for the design, coordination, construction and post-construction phases of the construction process.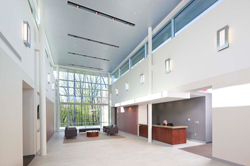 CT Consultants, Inc.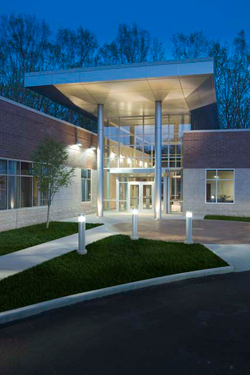 CT Consultants, Inc.
With decades of expertise, we provide our clients with feasible and economically viable projects that are completed on time, within the stated budget and that adhere to our own standards for exceptional quality.
Having developed and constructed some 3,500,000-square-feet of property in Northeast Ohio, we are a firm with considerable experienced providing outstanding project management, cost management, quality management and safety management as well as contract administration services to commercial, industrial, public and institutional sectors.
Davis Development Group's construction management approach treats the design, planning, and construction phases of a project as a single integrated task. As with all our endeavors, members of our project team work in tandem from the conception through the completion of a project – always keeping efficiency, innovation and the client's best interest in mind.
Our Expertise
Architectural Design • Project Delivery • Scheduling • Budgeting • Optimization of Contracts and Procurements • Quality Control
Our Role
Our approach to construction management is to provide the owner with a comprehensive list of value added services. This minimizes risks and improves the overall quality of a construction project. Our involvement with the design team coupled with our expertise in budgeting, scheduling and overall quality of materials helps ensure the project will be completed in a timely manner and with the given budget.
The assumption that hiring a construction manager early in the process prohibits competitive pricing is not true. Not only do we encourage the owner's involvement in the process, but as part of the owner's team, we ensure a project is competitively priced by qualified subcontractors.
Given our design and technology expertise, owners have complete confidence that a project has been designed with the most innovative and comprehensive design ideas and building components available. In addition, our superintendents and project manager directly supervise construction — controlling a project's cost, quality and schedule.
View Our Recent Projects.